The exhibition by a long-established store in Kyoto, which has been held since 1928 (Showa 3), was canceled this year due to the spread of the new coronavirus infection.
Every year in November, the "Rakushukai Exhibition" held at famous temples in Kyoto City has the catchphrase "Praise without selling", and Kyoto's long-established stores will show off their proud products.
It is from 2018 (86th Rakushukai), but it is a list of the Rakushukai coterie and past venues.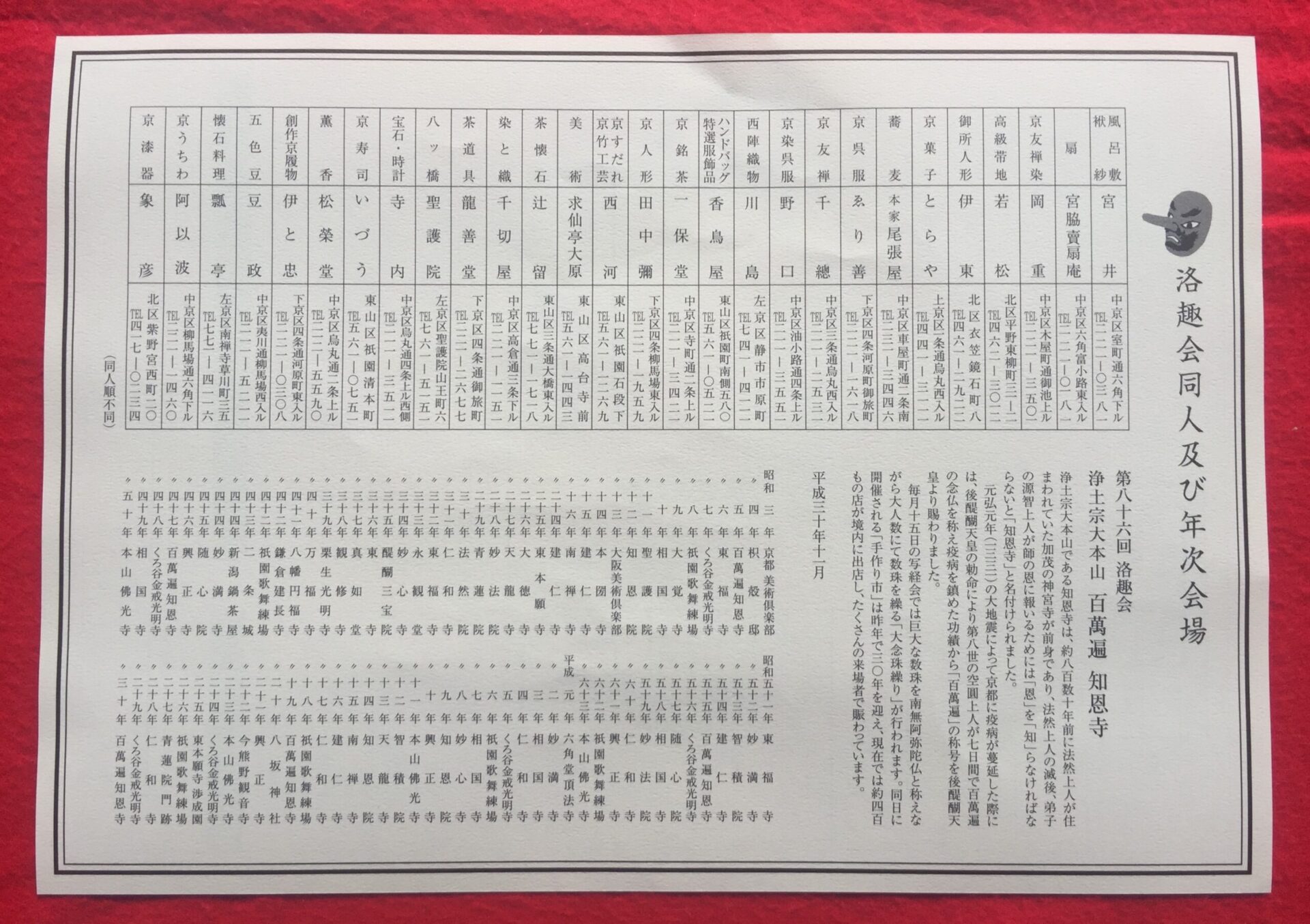 Omotenashi
At the venue, "Omotesenke" and "Urasenke" are served in turn depending on the day.
Tea confectionery is "Toraya" and tea is "Ippodo".
At the end of the exhibition hall, we had soba noodles from "Owariya". I am grateful for the warm soba hospitality in late autumn.
Exhibition hall
Since the venue changes every year, you can see the garden and furnishings that you can't usually see.
Izuu (Kyoto Sushi)
Toraya (Kyoto Sweets)
Erizen (Kyoto Kimono)
Aiba (Kyoto Uchiwa)
Itochu (Creative Kyoto footwear)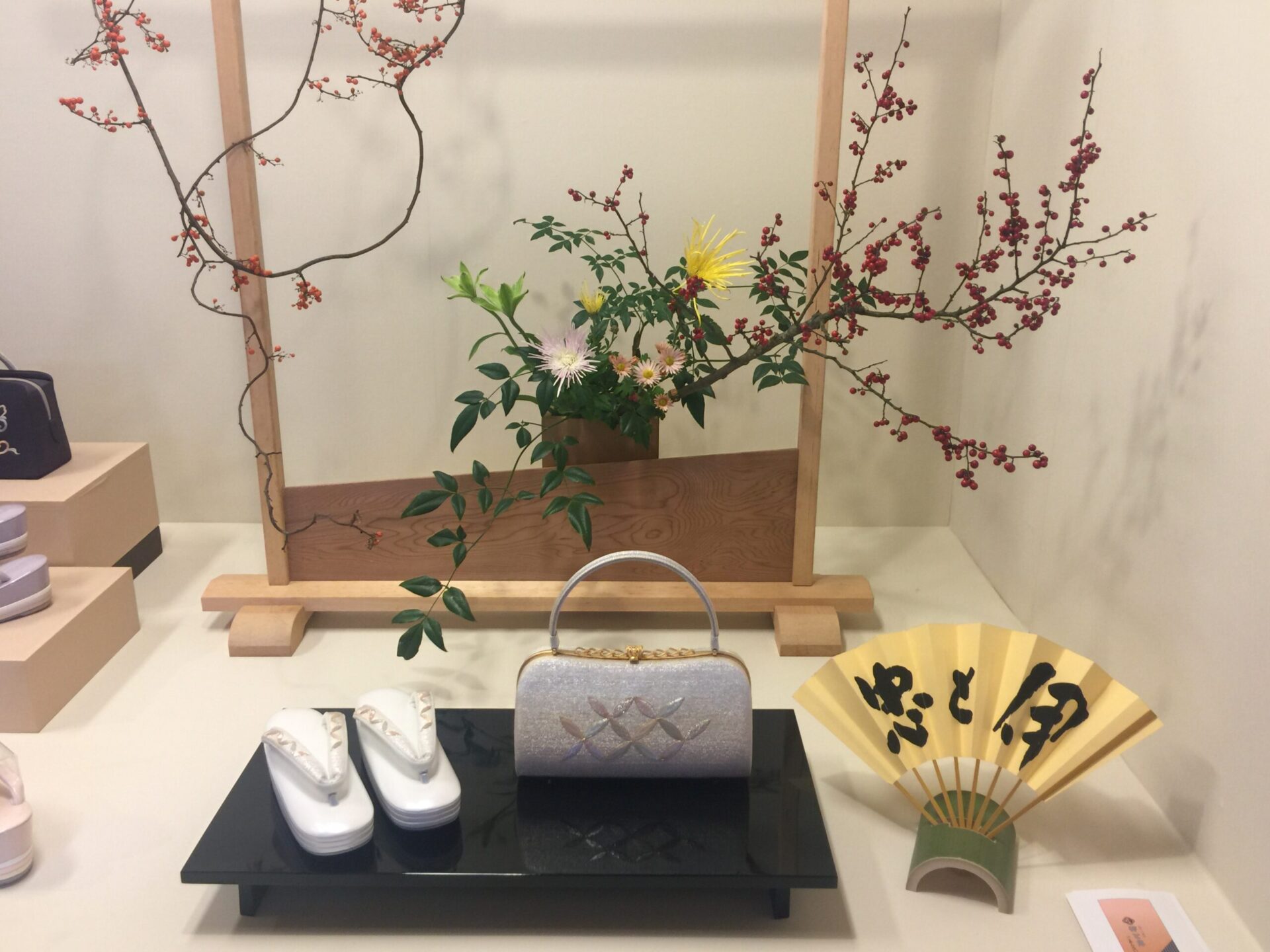 Ito (Gosho doll)
Ippodo (Kyoto tea)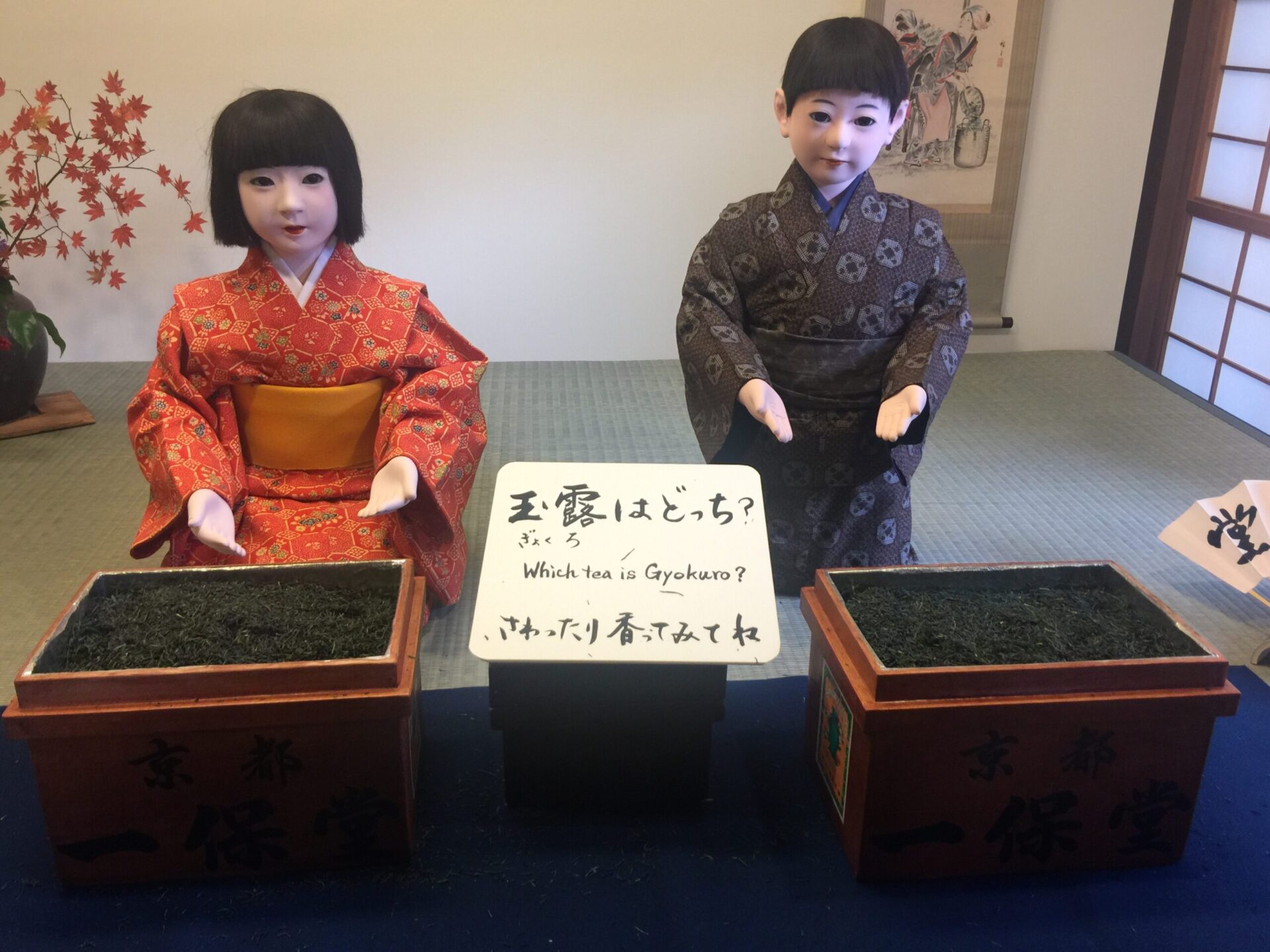 Okaju (Kyoto Yuzen)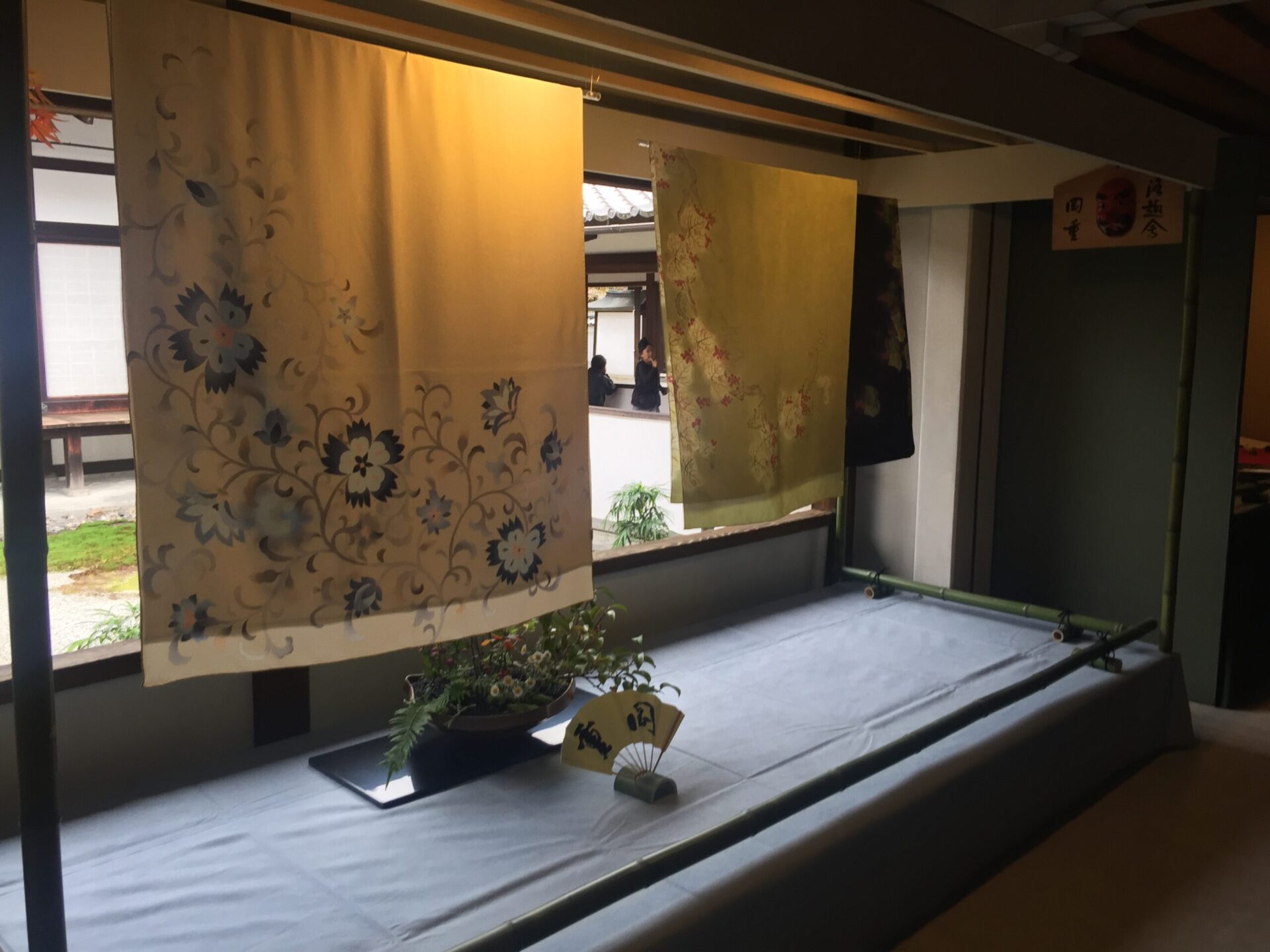 Miyai (Furoshiki / Fukusa)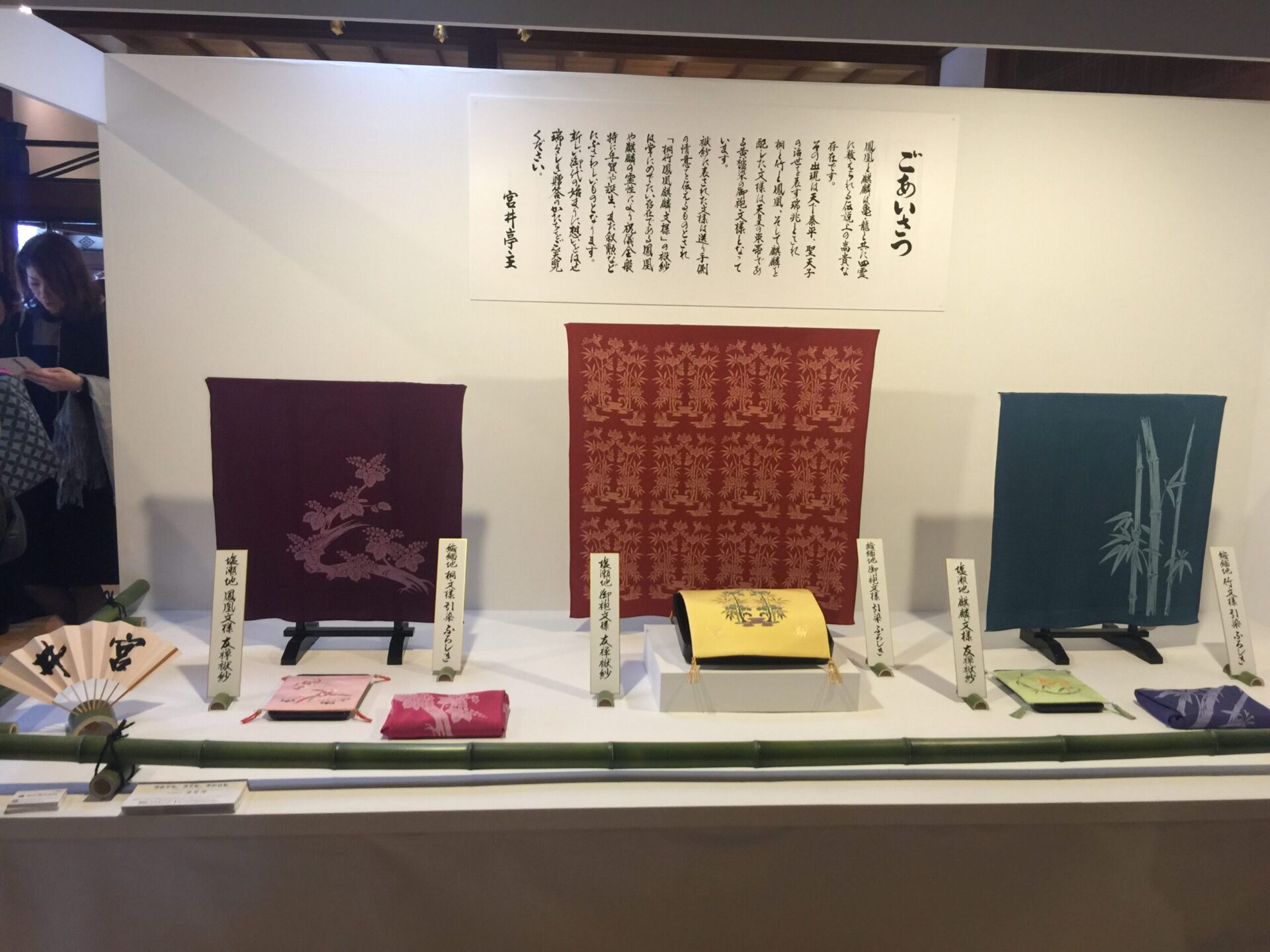 Miyawaki baisenan (Fan)
Katoriya (Handbags and specialty clothing)
Wakamatsu (Luxury obi fabric)
Shoyeido (Incense)
Shogoin (Yatsuhashi)
Chikiriya (Dyed & Obi)
Chiso (Kyoto Yuzen)
Kawashima (Nishijin fabric)
Zohiko (Kyoto lacquerware)
Tsujitome (Tea kaiseki)
Tanakawataru (Kyoto doll)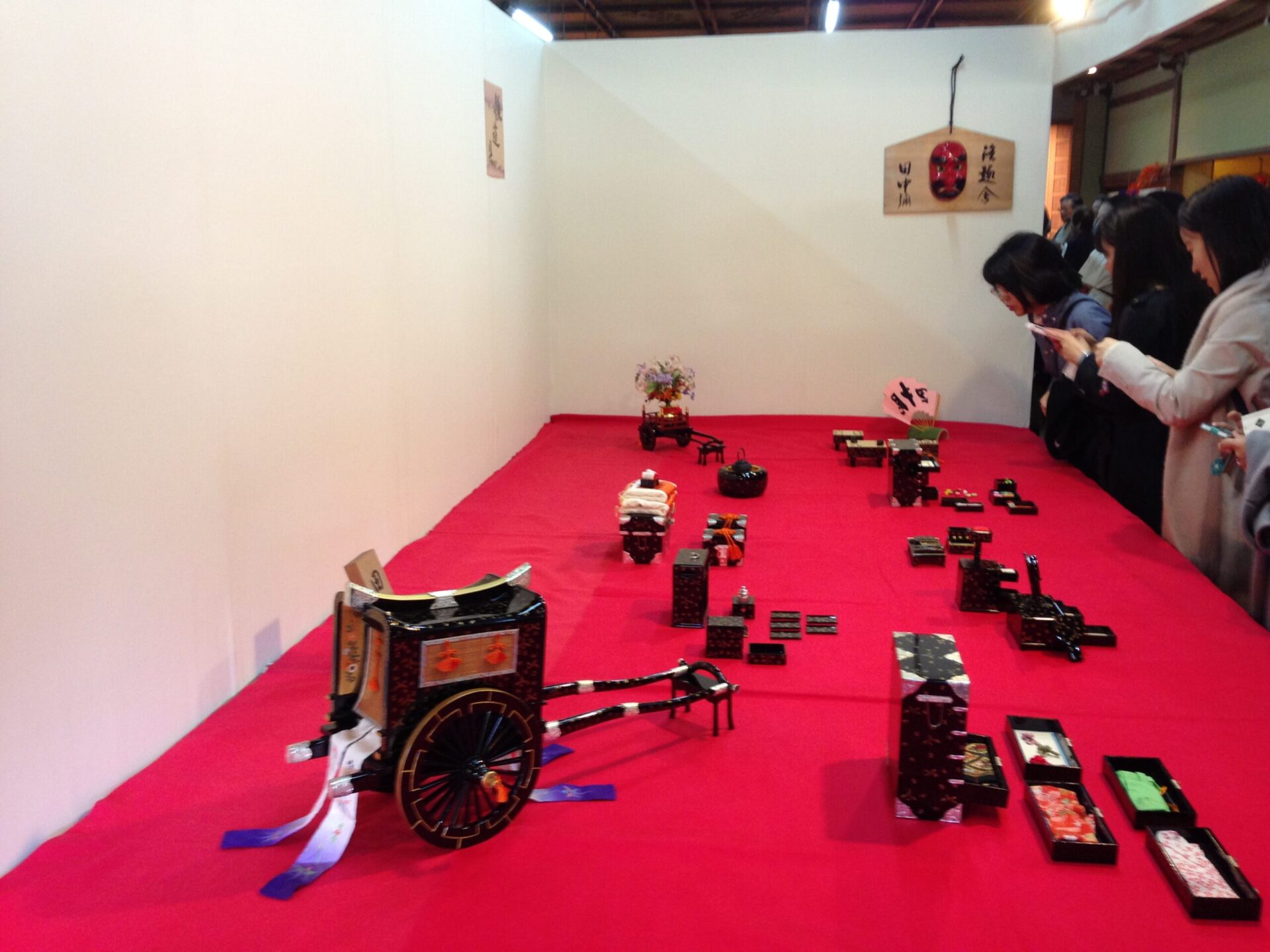 Mamemasa (Goshiki beans)
Hyotei (Kaiseki cuisine)