We will deliver the autumn foliage situation at Tofukuji Temple in Kyoto on Saturday, November 18, 2023.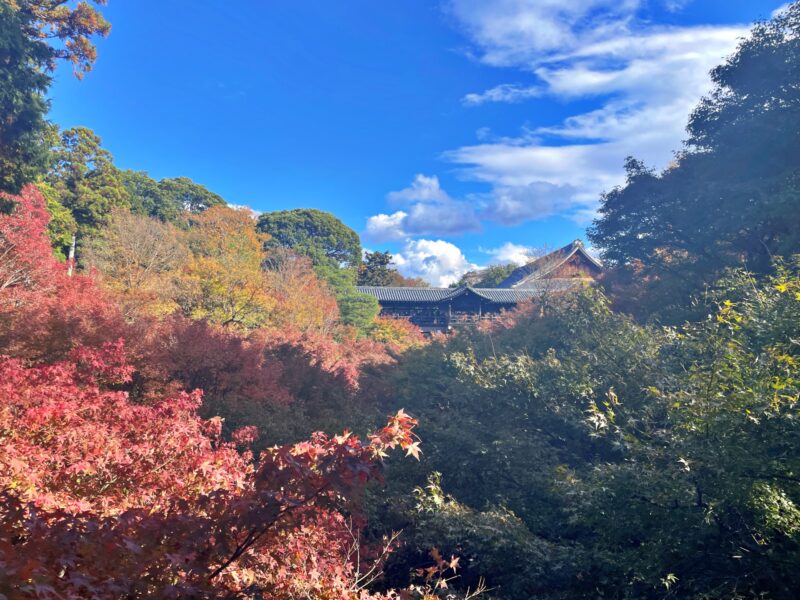 This is a photo of Tsutenkyo Bridge taken from Gaunkyo Bridge on Saturday, November 18, 2023 at 1:30 pm.
The temperature during the day was around 10℃, but it felt a little chilly, probably due to the strong wind that blows at times.
The number of tourists seemed to be lower than usual, but we expect it to peak during the next holiday (November 23rd to 26th).
Approximately 40% to 50% of the leaves have started to change color, but this year's maples are not in very good condition and are unlikely to last until December. The best time to see them is expected to be from November 20th to 26th, but it looks like they will start to disperse at the end of November.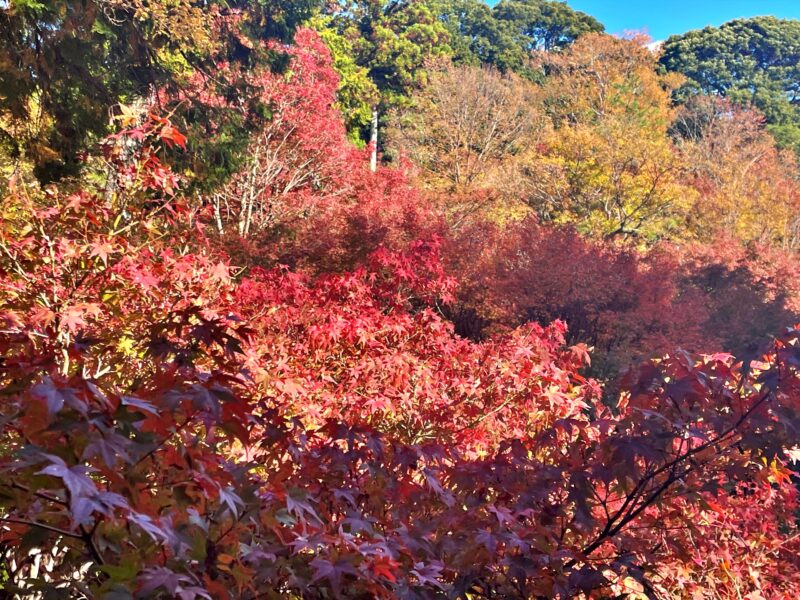 This summer, the temperature was high and there was little rain, so the leaves of the maple trees are wrinkled. Therefore, I think the leaves will start falling around the end of November.
I think the most recent situation is similar to that of 2021, so if you are interested, please check out the previous article, "Looking back at the autumn leaves of Tofukuji Temple in Kyoto in 2021." This article is in Japanese, but I think it will be helpful as it introduces 14 photos of the autumn leaves from October 19th to December 15th, 2021.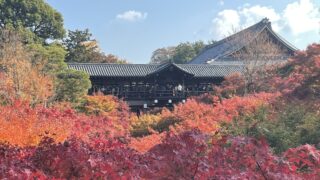 【2021年】京都「東福寺」の紅葉を振り返る
2021年10月29日から12月15日までの移り変わりをダイジェスト! 今年の紅葉の移り変わりが一目でわかります。