It seems that the maple leaves of Kyoto "Tofuku-ji Temple" are about a week earlier than last year.
[Tsutenkyo Bridge seen from Gaunkyo Bridge] around 1:00 pm on November 2nd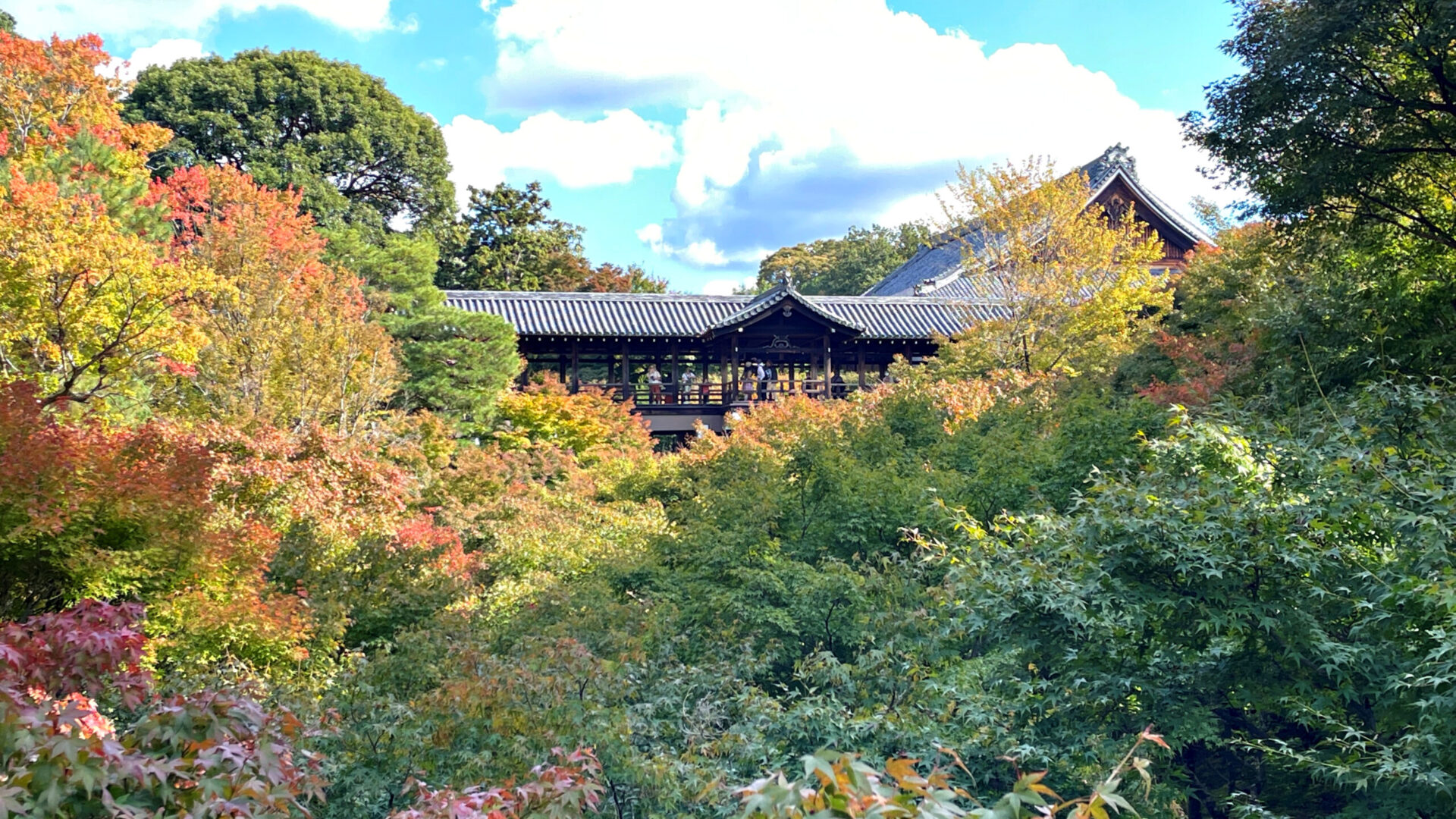 The autumn leaves are about the same as around November 10th last year, so I think the best time to see them will be next week on the 12th (Sat) and 13th (Sun).
In addition, the leaves seem to be in good condition this year, and they look more beautiful than usual.
Last year, around November 15th was the best time to see them. On November 26th, there were dead trees here and there. And on December 1st, most of them were dead trees.
This year's maple leaves seem to contain a lot of water and feel fresh, and I have a feeling that they will last longer than last year.
The article below is in Japanese, but please refer to it as it introduces the situation from October 29th to December 15th, 2021 with pictures.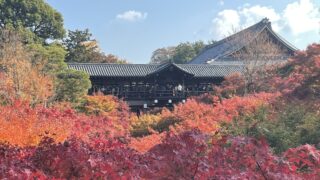 【2021年】京都「東福寺」の紅葉を振り返る
2021年10月29日から12月15日までの移り変わりをダイジェスト!今年の紅葉の移り変わりが一目でわかります。