On Monday, March 28, 2022, the "Sakigakesakura" that originated at Hirano Shrine is in full bloom. When these cherry blossoms begin to bloom, Kyoto is in the cherry blossom season.
Blessed with warm and mild weather today, many people visited to worship and see the cherry blossoms.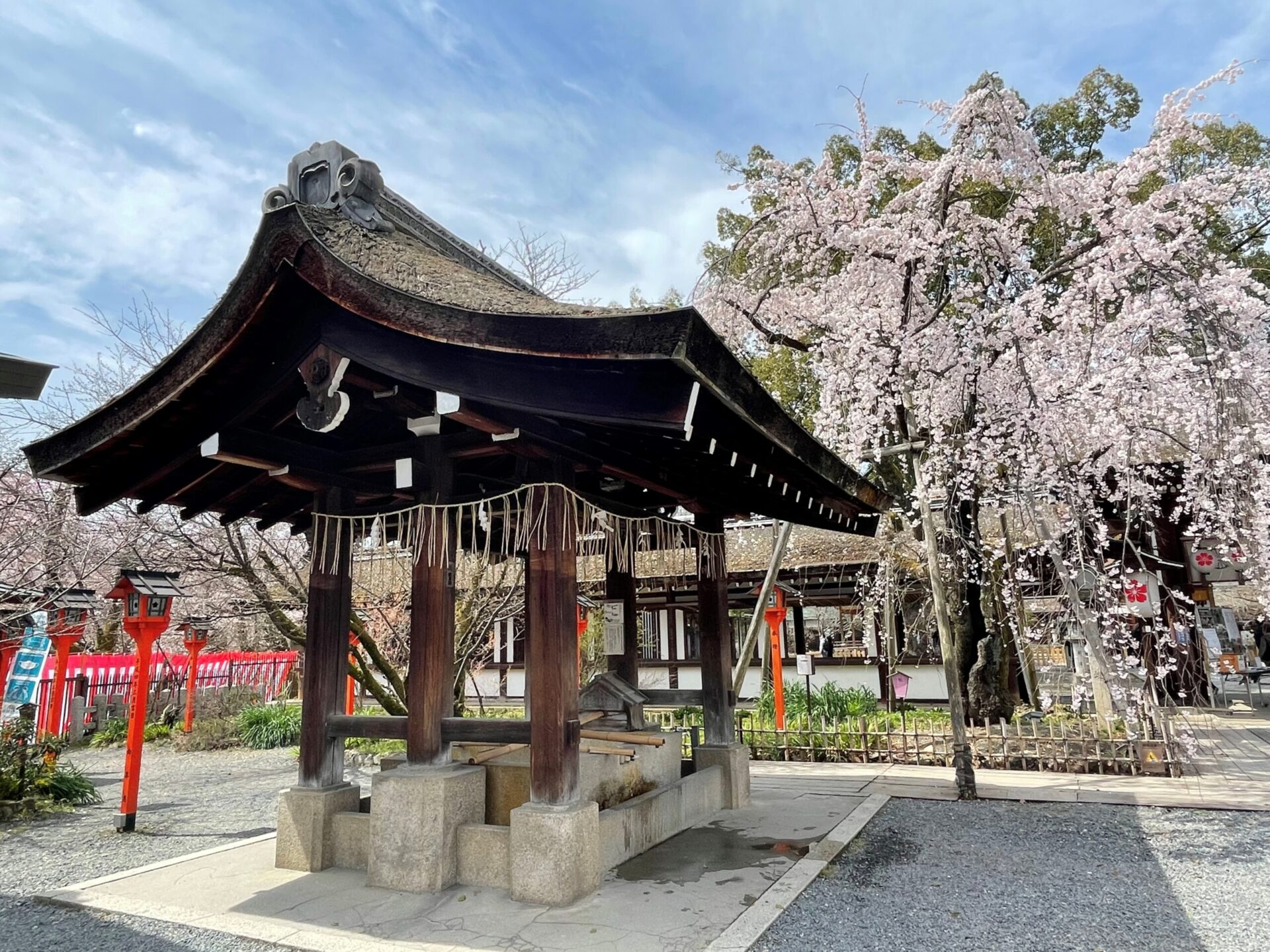 Cherry blossoms are blooming nicely around the entrance of "Omotesando" and around "Shussei Nariinja", but the cherry blossoms of "Sakuraen" are about 30% blooming, and it seems that it will take a while to reach full bloom.
The "Yae-Beni-shidare(Weeping cherry tree)" in front of the main shrine has not yet bloomed, and it seems that the middle of April will be in full bloom this year as usual.
"Weeping cherry tree" next to the main shrine

It costs 500 yen (seasonal free pass: 1000 yen) to enter "Sakura-en", and it is lit up from March 25th (Friday) to April 17th (Sunday).
Hirano Shrine has about 60 varieties of cherry blossoms, from early bloomers to late bloomers, so you can enjoy watching different cherry blossoms for a long time.
The Karamizakura that bloomed on March 16th was a leaf cherry blossom today.