My favorite Sakura spot in Kyoto.
Here are some of the things I saw this year.
Around Kitayama on the Kamo River
[Half-tree road (Nakaragi no Michi)]

A walking path on the eastern bank of the Kamo River on the west side of Kyoto Botanical Gardens.
Between Kitaoji Bridge and Kitayama Bridge, Yae-Beni-Shidarezakura blooms like a "cherry tunnel".
Take a leisurely walk against the backdrop of the murmuring of the Kamo River. Unique to this season.
Two years ago (in full bloom) (bottom)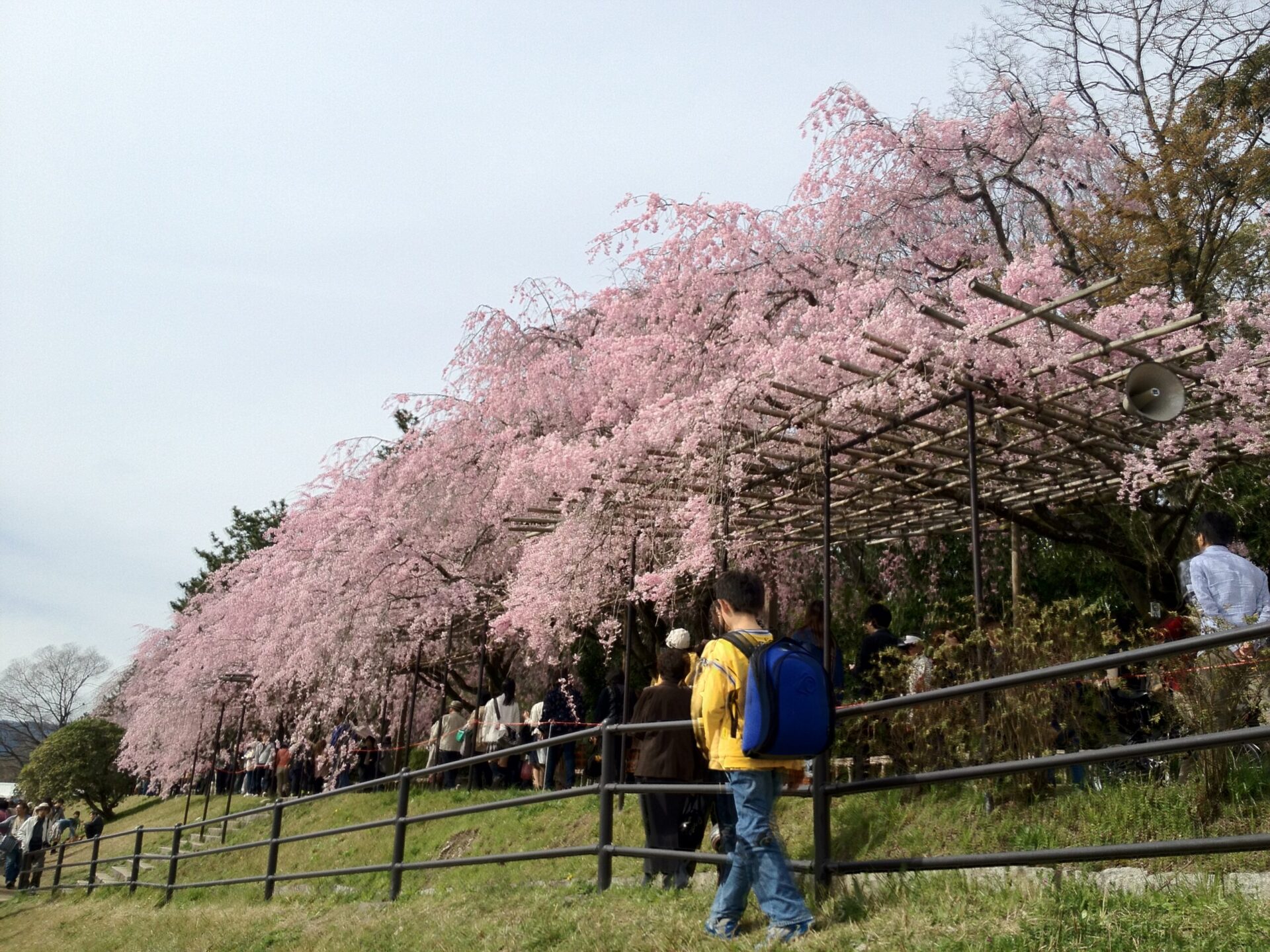 [From Kitayama Bridge to Kamigamo Shrine]
The "Sakura Tunnel" between "Kitayama Bridge" and "Kamigamo Bridge". There are usually private houses on the east side.
It used to be a little-known spot until a while ago, but it seems that it has recently become known.
About this morning (April 2nd), it's about to start to fall.
[Kamigamo Shrine]
It seems that the maintenance work of Jingumae Square is delayed at the end of March. "Kamigamo Bridge" and the eastern road were still under construction.
Capital letters from Kitayama Bridge (Funayama)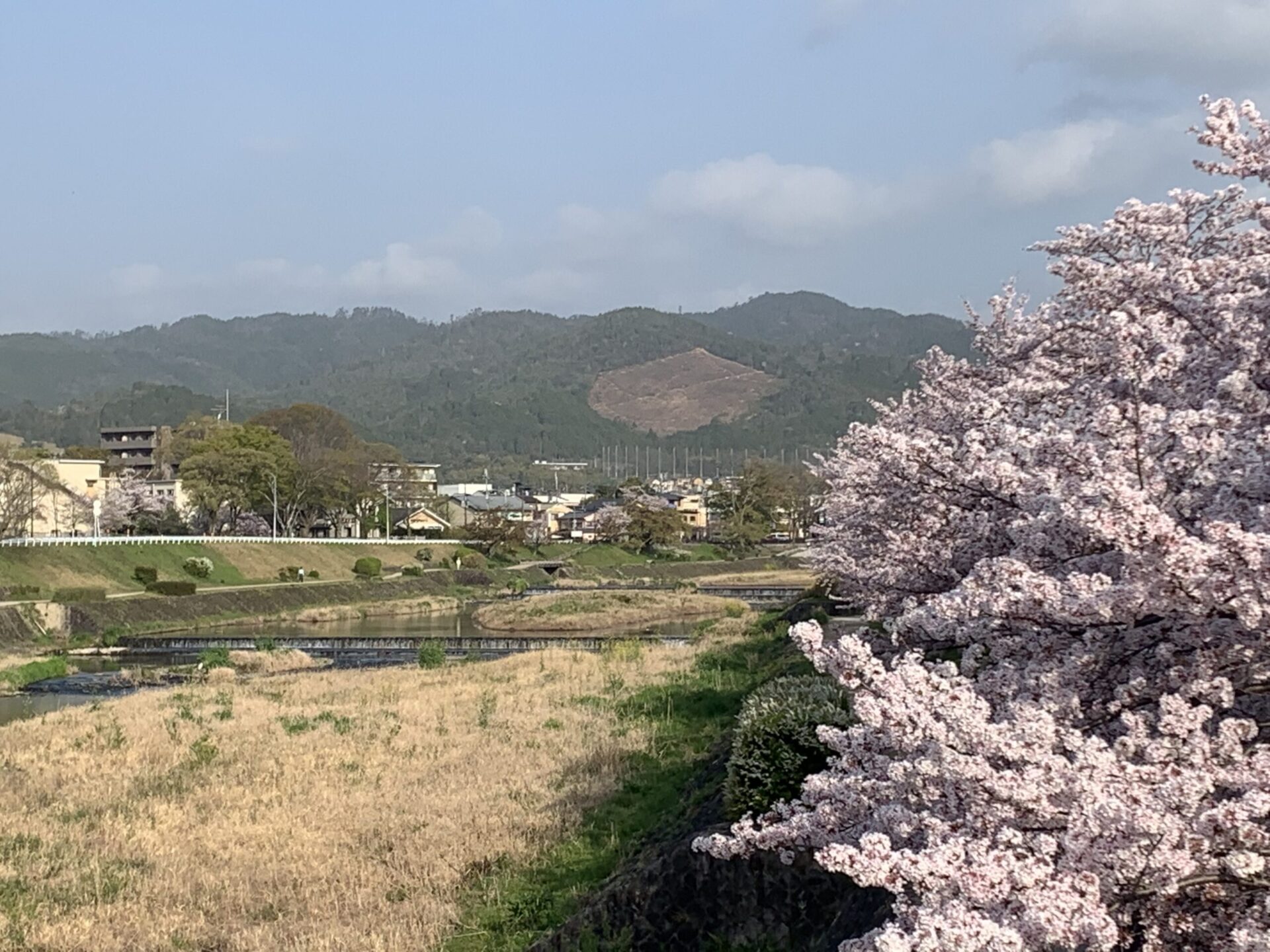 From Kitayama Bridge, you can see the capital letter Funayama well, and it is a place full of people when the Gozan no Okuribi fires.
The Kamo River in Kyoto is not just the cherry blossom season. He shows a good face every season.
Around Kyoto Okazaki
[Around Kyoto Okazaki]
The state of the morning of April 2.
It's just in full bloom on the weekends.
Heian Shrine is nearby. There are many places to stop by, such as the Kyocera Museum of Art, the Museum of Modern Art, and the ROHM Theater, which were completed last year.
Jukkokubune runs from Nanzenji Temple to Hydrophobic, so it's a good idea to try it.
Kyoto Gion Shirakawa
[Kyoto Gion Shirakawa]
This place is often used for filming and drama locations, and has a Kyoto-like atmosphere.
Located in the downtown area of ​​Kyoto, it is not inconvenient to eat delicious food.
If you are lucky, you may be able to meet "Maiko-san".
A view from Tatsumihashi in Gion Shirakawa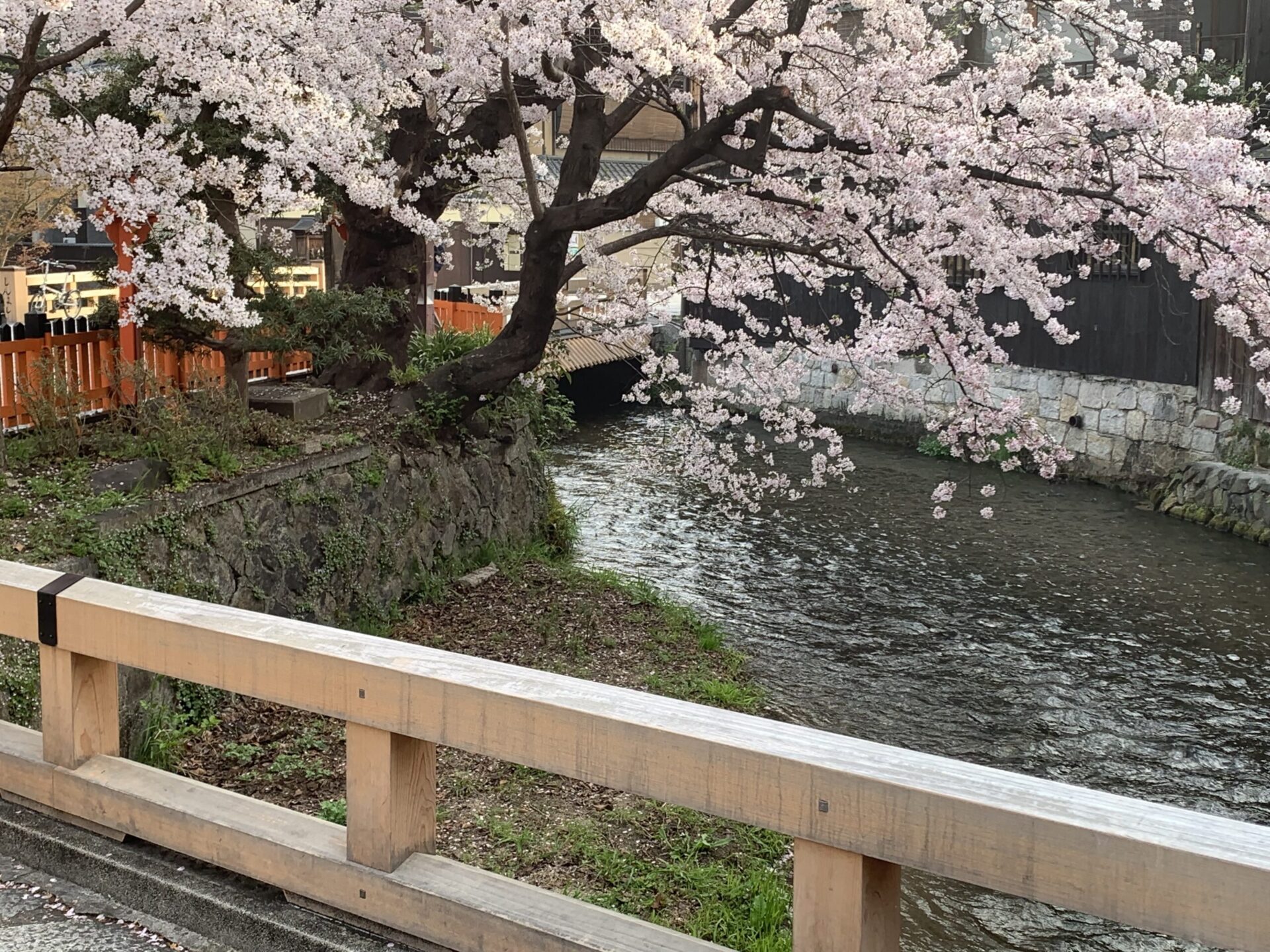 Kyoto Fushimi Momoyama
[Kyoto Fushimi Momoyama]
There are many old sake breweries around here, and you can make dozens of types of sake at nearby shops. A nice city for drinkers.
You can enjoy "liquor" and "appetizer" day and night.
There are places where you can visit the sake brewery, so it's fun to visit them in order.
Takase River (near Ichino Hunairi)
Near Ichino Hunairi" behind the Bank of Japan Kyoto Branc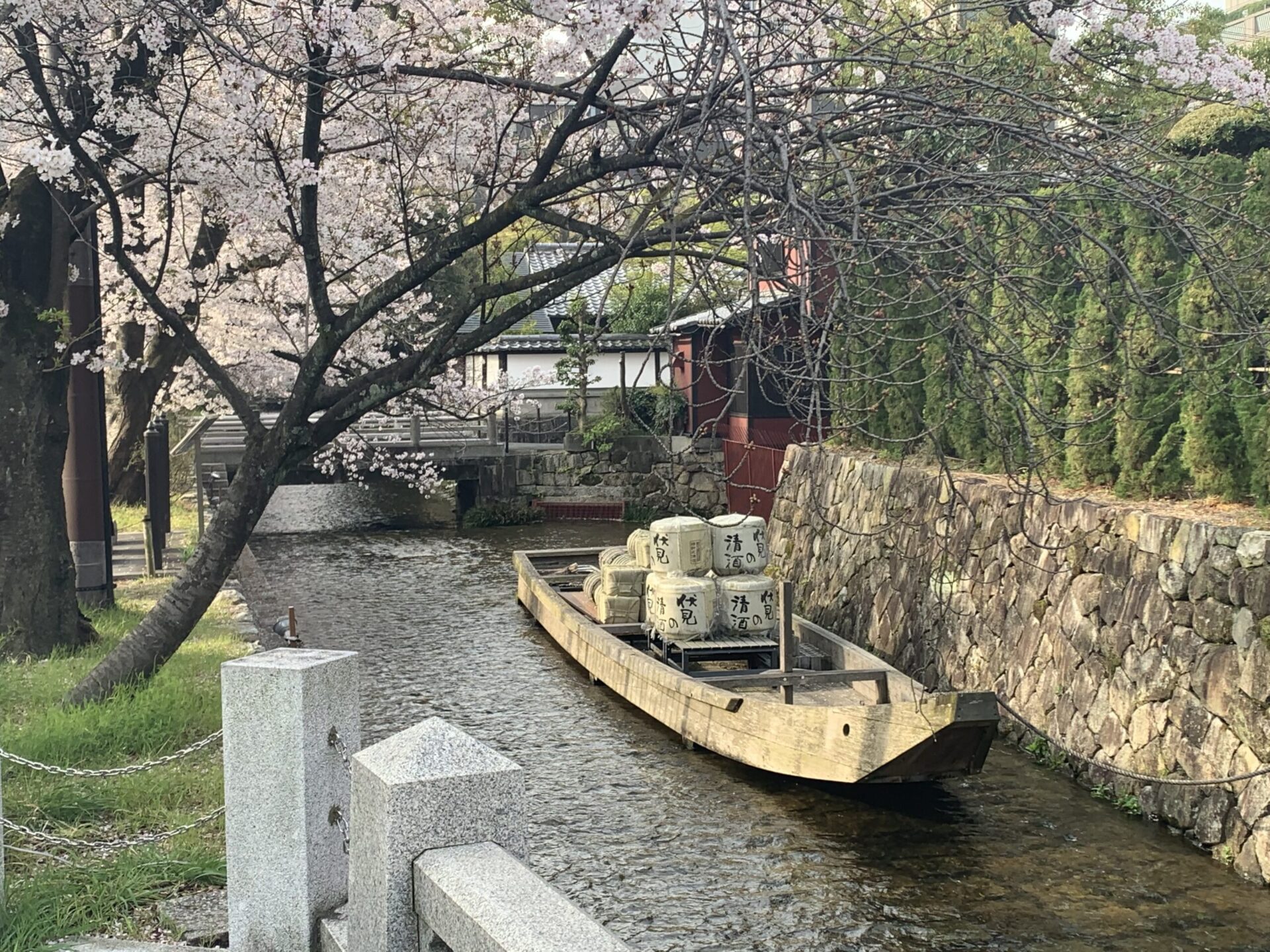 【ちょっと雑学】
The Takase River is an ordinary river with a length of about 4.5 km that draws water from the Misosogi River, which flows through the Takase River of the Kamo River, near the downstream of Nijo Ohashi and joins the Kamo River near the upstream of Jujo Dori.
The Takase River started excavation work in 1611 by Suminokura Ryoi (1554-1614) and his son, Soan (1571-1632), and in 1611. It is a canal completed in (1614).
The name Takasegawa was also called Kakukuragawa because a flat-bottomed boat called Takasebune was used for transportation. Until then, supplies from the Osaka area had been transported by boat to the Yodo River, landed by Toba, and then transported by land to Kyoto City, but with the completion of the Takase River, it was possible to transport them to the city center by boat. Now you can do it, and it's convenient.

Quote: Kyoto City HP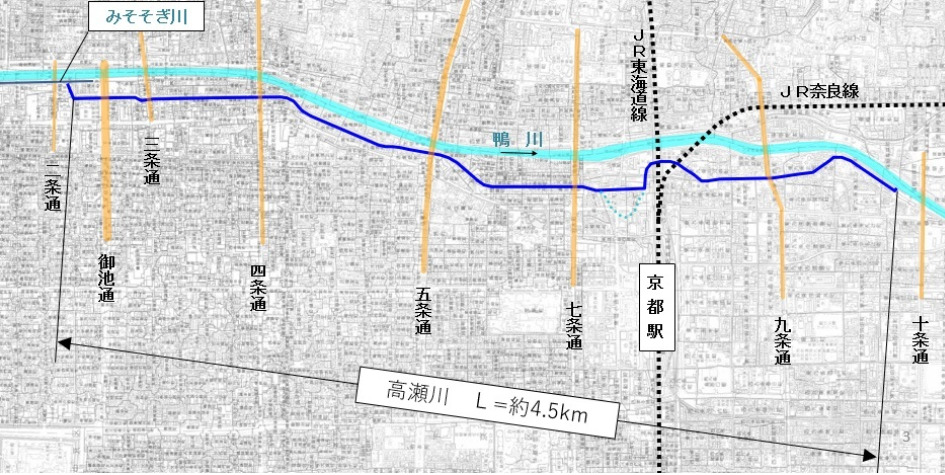 A lot of "Sakura" in familiar places
In front of Kyoto Nijo Station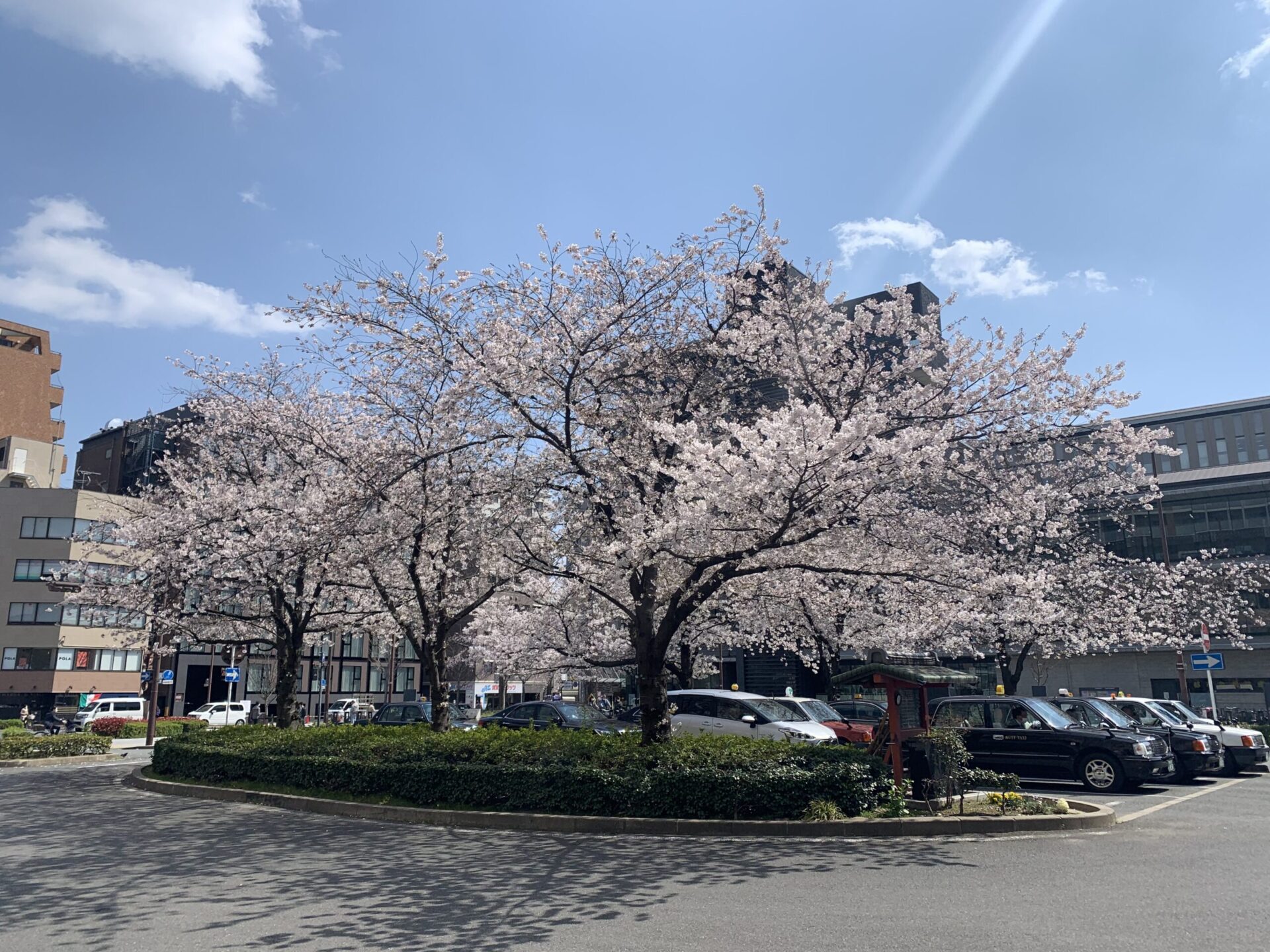 "It blooms and scatters. It'ssportsmanlike!" How many more times can you see it?
For a while after the Sakura season, head towards Uji and Yawata. Kaizu Ohashi in Shiga Prefecture.
I will go if there is an opportunity.