Please come together!  Let's go to Kyoto!
Flowering situation of Kyoto "Gion Shirakawa" cherry blossoms. Breaking news!
March 30, 2021 (Tuesday) Weather cloudy Temperature 16 ℃
Cherry blossoms are in full bloom! If it doesn't rain, it will be in full bloom this weekend!
Today, I would like to inform you about the status of recommended spots in Gion Shirakawa.
The Tatsumihashi area of ​​Gion Shirakawa is a "picture-perfect place" in Kyoto, and is popular as a shooting spot for tourists, and is also famous as a location for movies and dramas.
It is also a famous place for cherry blossoms, and the cobblestones and willows on Shirakawa-dori, the Japanese-style shops, and the scenery where everything is folded are a popular spot in the world like Kyoto.
You can enjoy a different atmosphere depending on the time of day you see the cherry blossoms in the morning and at night.
March 30 (Monday) 7:00 am
Location: Cobblestones from "Kawabata-dori" to "Shinbashi-dori" on Shirakawa-dori in Gion, Kyoto.
Tatsumi Bridge, famous as a location for movies and dramas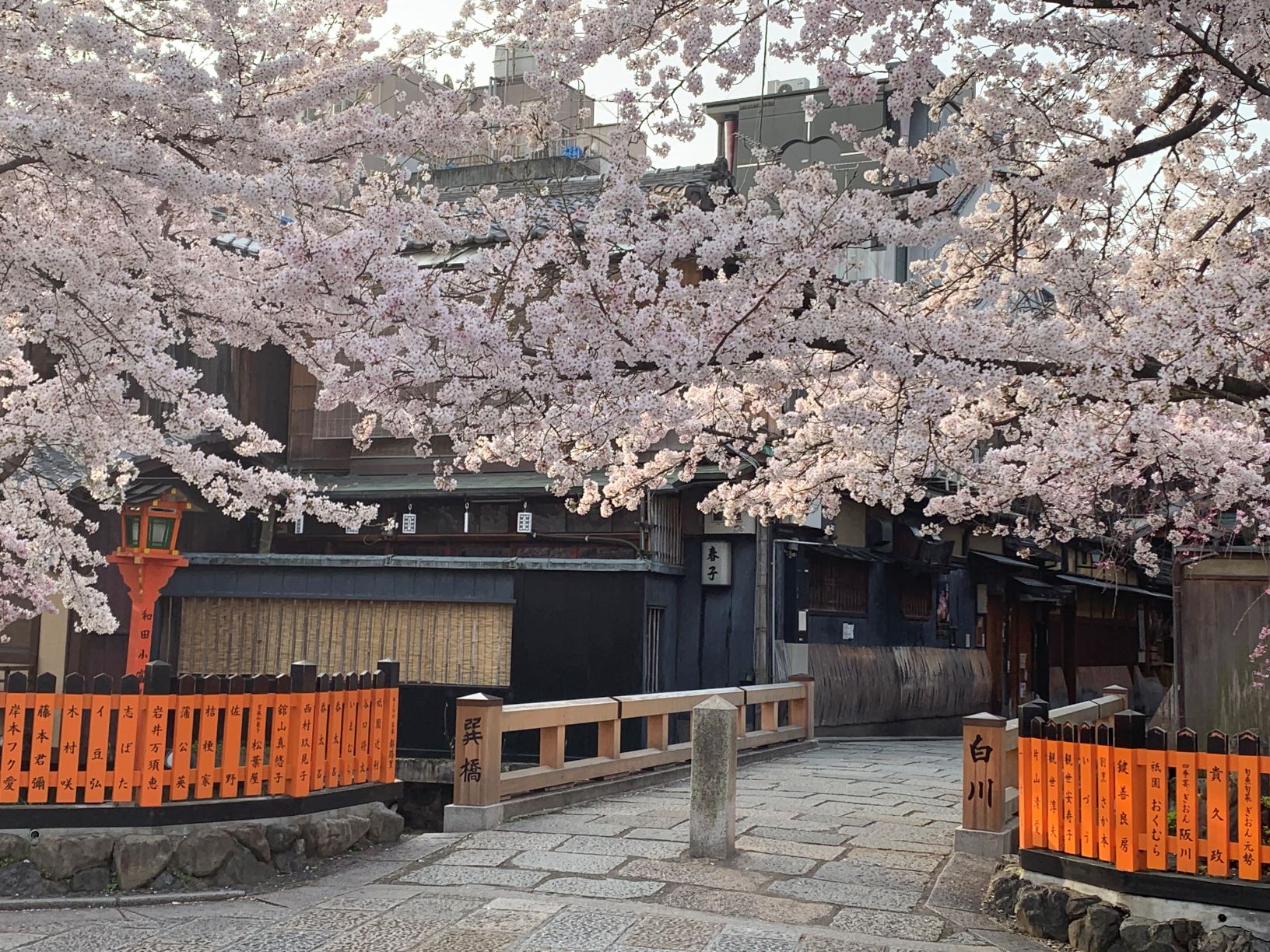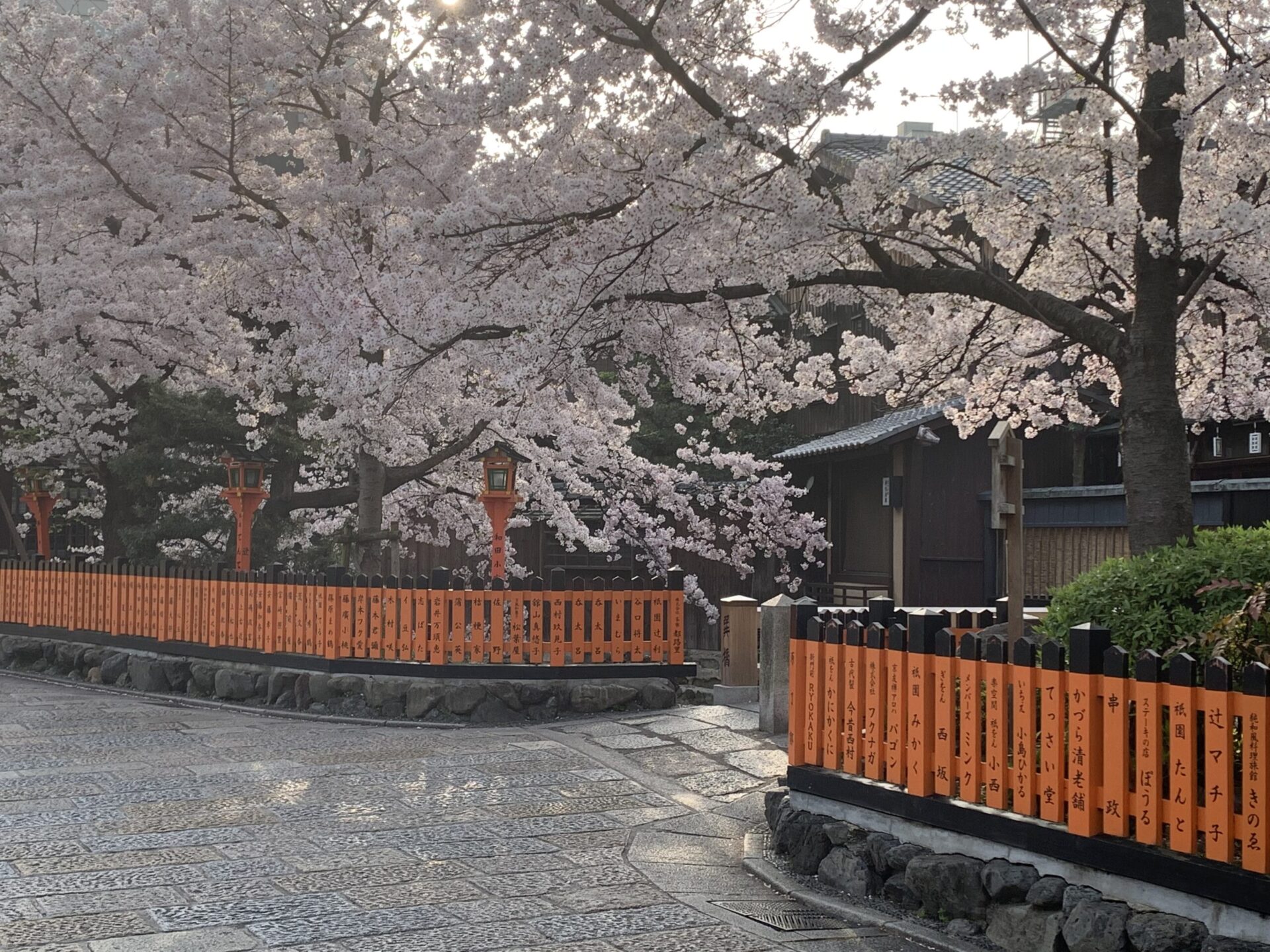 The road on the south side of the bridge is called "Gion Kiritsuri" and is a narrow road with a width of about 2m.
There is a Kyoto-like alley that looks good on "kimono".
Tatsumi Shrine opposite Tatsumi Bridge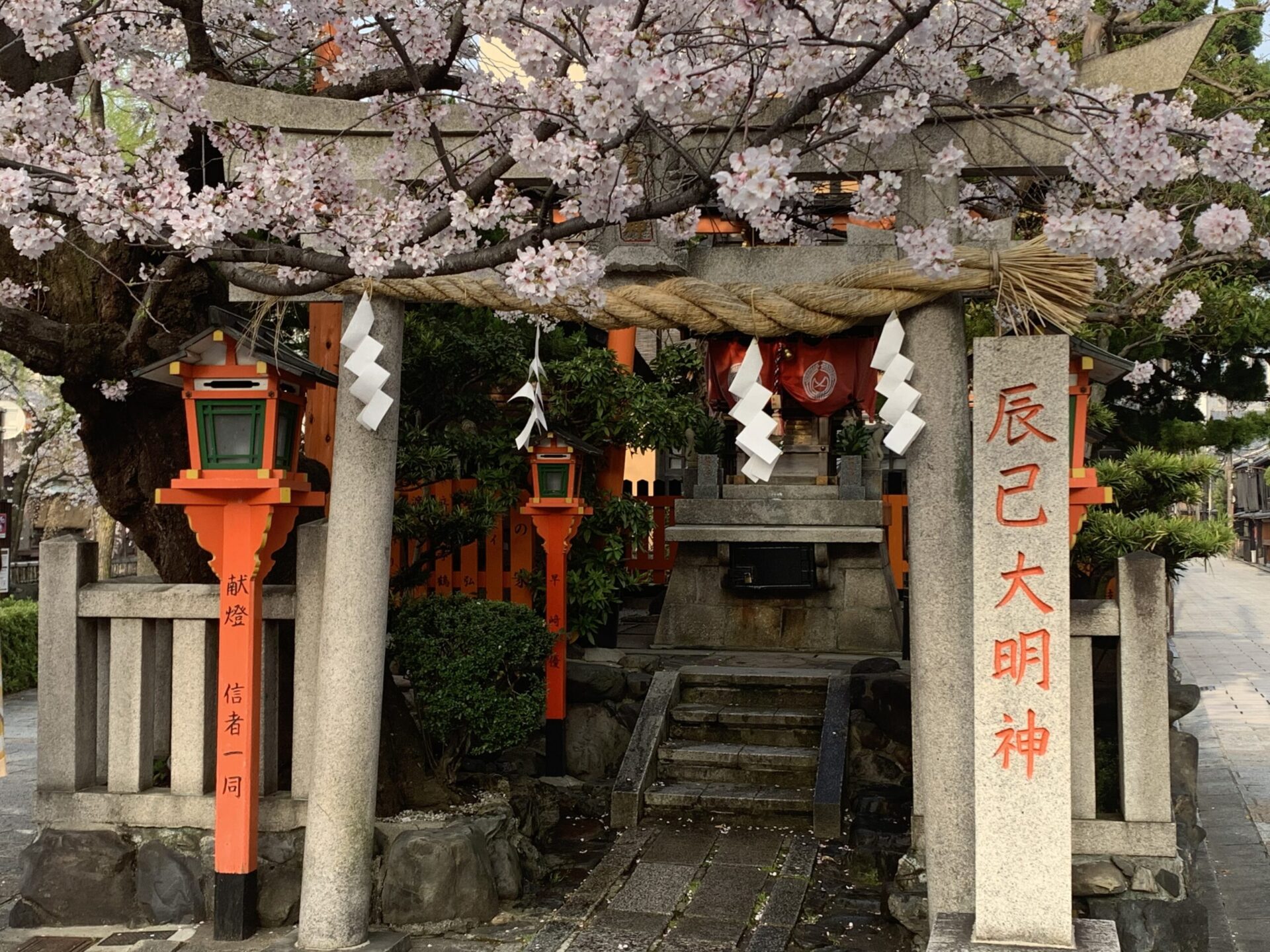 The same "Tatsumi" letter is different for bridges and shrines.
 Gion is a representative "Hanamachi" in Kyoto, and since it was the gate town of Gion Shrine (now Yasaka Shrine), the area around here has come to be called Gion, and it is built over the Shirakawa River that flows through it. Tatsumi Bridge.
 Tatsumi Daimyojin (Tatsumi Shrine) is a shrine enshrined as a guardian deity in the direction of Tatsumi of the Imperial Palace.
Nowadays, Gion geisha and maiko are worshiped as gods who wish to improve their arts and prosperous business.
Legend of Tatsumi Shrine
A raccoon dog lived on the Tatsumihashi bridge next to Tatsumi Daimyojin, and was mischievous by tricking people crossing the bridge into crossing the river. It is said that the mischief was settled when the troubled people built a shrine to worship the raccoon dog.
Shirakawa-dori and Shirakawa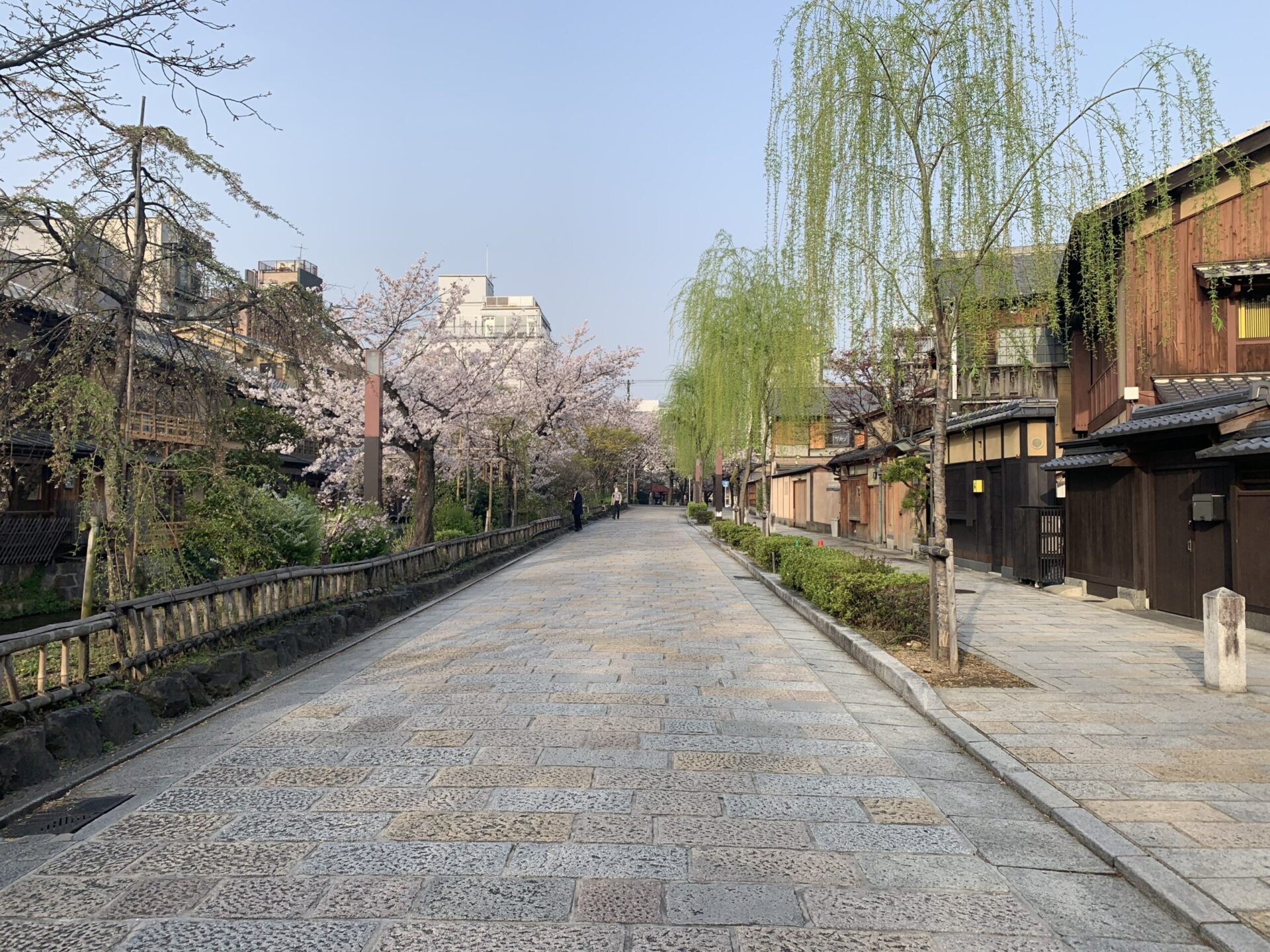 From Yamatooji to Kawabata Dori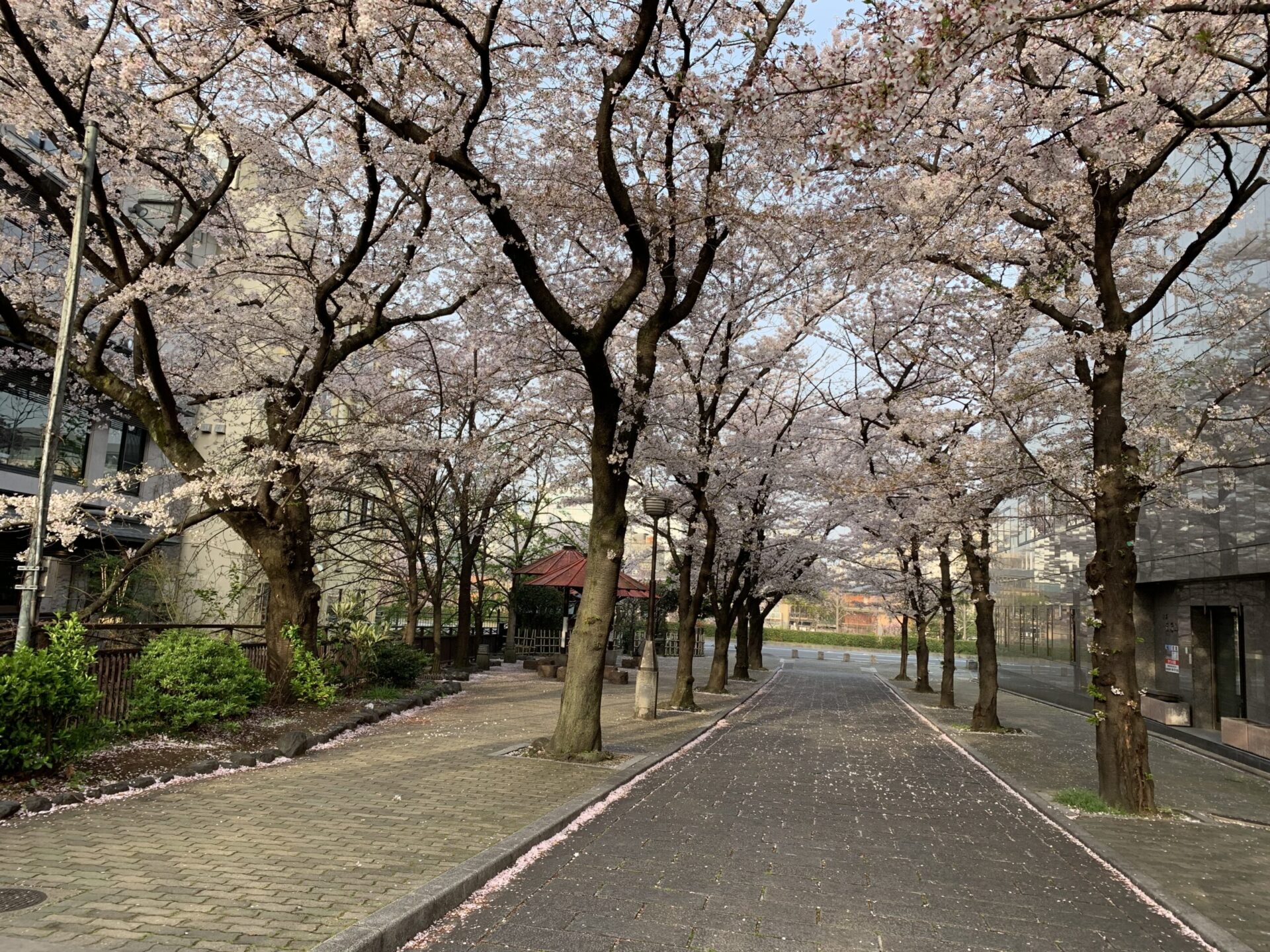 "Weeping cherry tree" in Gion Shirakawa
Legend of weeping cherry blossoms
Can you see that the "weeping cherry tree" in the photo on the right is immersed in the river? It is said that this is a entertainment business district , and that the year when this "weeping cherry tree" is immersed in the river will flourish.
※ Click photo to enlarge.